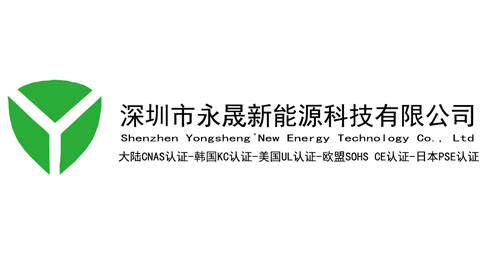 About Yongsheng: Shenzhen Yongsheng New Energy Technology Co., Ltd. is a newly built modern chemical plant with advanced automation equipment in the lithium battery industry. It passed the ISO9001 quality management system certification in 2019.
Yongsheng new energy quality is the lifeline of the enterprise. It has always been in awe of product quality and is equipped with a safety testing center. The factory is located in Guangming New District, Shenzhen City, Guangdong Province, covering an area of about 10000 square meters.
Yongsheng new energy is a high-tech enterprise committed to rechargeable lithium-ion batteries, research and development, production and marketing as one, with a planned output of 150000 pieces / day. The company has a management team with rich practical experience in the lithium battery industry and a thorough understanding of battery materials and production technology.
In line with the deep understanding of new energy application, provide high-quality, efficient, environmental protection, safe mobile power solutions for human modern life! Product uses include: Bluetooth headset, intelligent wearable devices, smart home, Internet of things, electric toys, lamps, laptops, GPS navigation equipment, medical electronic devices, UPS power supply, solar power supply, E-bike and other electronic products, and have been widely recognized by customers.
Composition of the company's sales team:
1. Ministry of e-commerce:
2. Domestic trade department:
3. Foreign trade department: